"Welcome to Bhutan-The Land of Thunder Dragon"
Upcoming Festival Tours
You cannot find a more enlightening travel destination today. Relax & recharge in the Land of Thunder Dragon – Bhutan.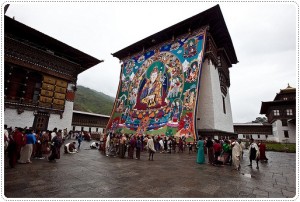 A Jaker Tshechu(Oct 22-oct 24)
Jaker Dzong Tshechu Festival is held inside the Jakar Dzong.It is relatively new festival Organized by Jakar Dzong Monastic Body.It is a five day event starting on the 7th day of the Ninth month of Bhutanese Lunar Calender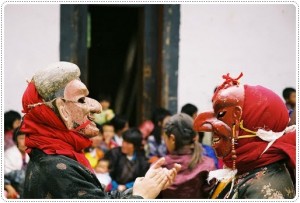 Crane Festival(November 11)
The Annual Black-necked Crane festival is celebrated in the courtyard of Gangtey Gonpa, in Phobjikha valley. The festival is an occasion for the locals to rejoice and celebrate the arrival of this endangered and majestic bird which becomes an inseparable part their daily lives during the winter months.
The annual black-necked crane festival is organized  to generate awareness and understanding on the importance of conserving the endangered Black‐necked cranes; to strengthen the linkages between conservation, economic welfare and sustainable livelihoods of the community;  provide an avenue for the local community to renew their commitment to conservation of the black-necked cranes, and to showcase their cultural heritage and skills.
The festival includes cultural programs such as folk songs and dances (some with black-necked crane themes) and mask dances performed by the local people, crane dances and environmental conservation-themed dramas and songs by the school children.  The program usually starts by 9:30 am and lasts till late afternoon.
The festival is organized by the Phobjikha Environment Management Committee (PEMC), a local group composed of elected local leaders (with a strong female component), Government representatives, business community representatives, monks and Royal Society for the Protection of Nature (RSPN) representative.  The festival has become a part of the local culture in Phobjikha valley ever since it was first initiated by the RSPN in 1998.